When you think about it Halloween is kind of strange. We spend all year making sure our toddlers feel safe then suddenly start telling them about ghosts, monsters, zombies and witches.
My two year old absolutely loved the build up to Halloween this year. Spooky became her favourite word, and looking at decorated Halloween houses was her favourite thing to do. One skeleton round the corner was a favourite.
But then I found as I was putting her to bed I had to reassure her that no monsters could get in the house, and she would often fall asleep muttering about ghosts, so I felt terrible that she might be scared.
In the build up to Halloween she told everyone that she wanted to dress up as a witch, and that daddy would be a pumpkin and mummy would be a skeleton. I managed to find her a costume, but we resisted the urge to dress up.
This year was particularly strange because we weren't sure what the protocol for trick or treating in a pandemic was. The government advice was not to do it, but the shops were still stacked high with sweets, and there wasn't an outright ban.
We moved into a new housing estate this year, so I didn't want to buy loads of candy and have it go to waste, or adding to my waist line, but I also didn't want the neighbours to think we were miserable if they were ringing the doorbell and we didn't have anything to offer.
In the end we decided that stopping the virus spread was most important so we turned down the lights to discourage visitors, a bit like we did when we were younger without kids. Our neighbours actually ended up having a bit of a party in the street with fireworks and little social distancing so we opted to give it a miss, but hopefully they'll think we were just busy doing something else rather than actively not joining in.
That doesn't mean we didn't have a fun Halloween. We made decorations and carved pumpkins, and my little girl was so excited when she saw her wish to be a witch was coming true. She spent the whole day practising magic spells to turn us into frogs.
We did lots of baking and made mummy crispie cakes, spider cup cakes and ghost bananas. They weren't the prettiest but lots of fun to make. Pretty much everything we ate had candy eyes on it.
Now this strange Halloween is over, but the word spooky is still with us. My little girl still talks about monsters, but in a positive way. I think she enjoys the idea of being a little scared, but doesn't really know what it means. It's the same kind of fear in anticipation of a tickle, or the fun of being found in hide and seek. I don't think she knows why monsters are scary. If anything this Halloween without all the candy has been a good thing. Maybe next year we might even join her in dressing up.
This blog is participating in…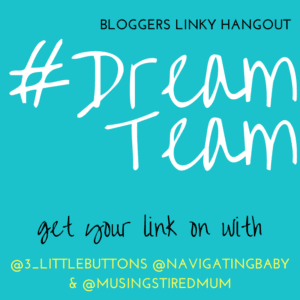 <div align="center"><a href="https://www.loopyloulaura.com" rel="nofollow" title="Musings Of A Tired Mummy"><img src="https://www.loopyloulaura.com/wp-content/uploads/2019/12/DreamTeam-linky-badge-updated-Dec-19-300x300.png" alt="Musings Of A Tired Mummy" style="border: none; height: auto; width: 200px;" /></a></div>